Why does silver tarnish?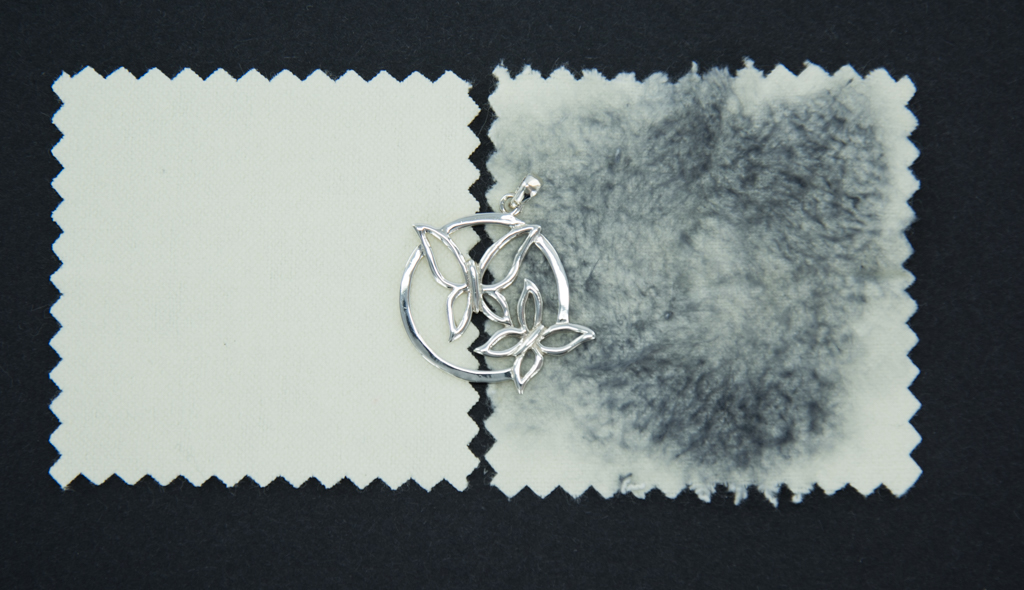 Why does silver tarnish?
Sterling silver reacts to moisture and sulfur present in the atmosphere, causing the sterling silver tarnish. Silver tarnishes faster in areas with high humidity and air pollution. Chemicals like hairspray, perfume, deodorant, body lotion, bleach, etc., all speed up the tarnishing process.
What can you do to prevent silver tarnishing?
When storing your silver jewellery try to keep it air tight. This will help slow down the tarnishing process. Take your silver jewellery off before you shower and when spraying perfume and hairspray try not to spray your jewellery.
Use a silver polishing cloth regularly to remove the tarish before it becomes thick and does damage to the piece of jewellery. Over time the silver polishing cloth turns black from the tarnish it collects from the silver.
So, can you wash a silver polishing cloth?
Unfortunately not as this would wash the silver cleaning agent off the cloth and stop it working. Once the cloth is completely black it must be replaced with a new silver polishing cloth.
Minimal Price: £ 4.99 4.99